In April 2023, a press trip was organized in Zhansugurovo settlement, Zhetysu region. The destination was Yesmurat Sikymov school with boarding facility adjoining a school, which was recommissioned in December last year after replacement of facilities and resources. The school was opened in 1992 and underwent periodic capital repairs. In 2022, the school was included in the list of the charity project "Development of potential of hub rural schools". Its main goal is to provide equal opportunities for rural children to receive a quality education, and for rural teachers to improve their level of professional competence. As to importance of the project, it should be noted that today 71 percent of all schools in Kazakhstan (more than 5 thousand) are rural and almost half of them have problems with personnel and technical equipment.
In fact, the project provides the following: new desks, vandal-proof chairs, interactive whiteboards, computers in classrooms, STEM classrooms, art studios, development zones and workshops in schools. Teachers are trained by NIS (Nazarbayev Intellectual Schools) teachers, update their school curricula and transfer their knowledge to colleagues from other settlements. The project covers 17 schools across Kazakhstan.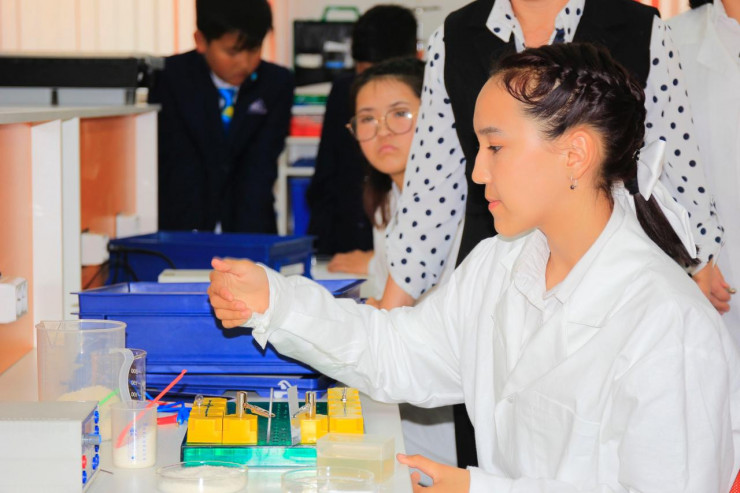 The project has an ideal composition of interested parties: government, business and NGOs. Business representatives are in charge of financial component through the Kazakhstan Khalkyna Fund, and Nazarbayev Intellectual Schools are in charge of educational component. The project is supervised by the Fund for Sustainable Development of Education (FSDE). Thus, Beeline Kazakhstan became one of the partners of the project by investing 2 billion tenge. We talked with representatives of the company about how and why this happened.
Like any business, the company has chosen the following priority areas of CSR: support for youth digital entrepreneurship and support for education. The target audience of the projects is young people and children, "who by default should be able to receive a high-quality competitive education using modern opportunities of the digital world," – the company believes.
That is why Beeline supported the "Internet Safety" project, in which the company introduced digital literacy lessons for secondary schools in partnership with the largest educational platform in Kazakhstan – Bilim Media Group. More than 200 000 students use the platform. Another project that is important for the company and the country is "250+", aimed at eliminating the digital inequality between the city and the countryside. Thanks to the project, more than a million rural residents have gained access to the Internet in settlements with a population of more than 250 people over two years.
"The project for development of hub schools contributes to creation of equal opportunities by providing rural children with access to high-quality competitive education. Therefore, Beeline Kazakhstan is pleased to support this important initiative, and at our expense — we are talking about 2 billion tenge — eight rural schools in different regions of the country have been brought up to the standards of the best intellectual schools," – said Yevgeniy Nastradin, CEO of the Company.
It all started with the fact that after the events of January 2022, President Tokayev instructed to create a public social fund "Kazakhstan Khalkyna" in order to solve problems in the field of health, education and social support. All major companies, as well as well-known businessmen have made their contributions to this fund, including Beeline Kazakhstan. By prior arrangement, the company's funds could be used only for the project within the framework of Beeline CSR focuses and only in agreement with the company.
"In search of such a project, we got acquainted with the activities of FSDE," – said Yevgeniy Nastradin. The Fund's project for development of hub rural schools was also of interest to Kazakhstan Khalkyna Fund, and it was decided to allocate our KZT 2 billion specifically for its implementation."
However, it is one thing to allocate money for the project and quite another to make sure that they were actually spent for designated goals. The lists of schools were proposed by the relevant Ministry (ME RK) – one school in each region of the country. Beeline Kazakhstan has selected eight schools from this list – mainly with a focus on schools in newly created regions. Before starting the purchase and equipping of the selected schools, the company's employees visited the schools in order to understand the real need and condition of facilities and resources on the ground.
The project is called "Development of potential of hub rural schools". Therefore it was important to select schools with the potential of becoming educational flagships in the area or even the region in the next 3-5 years. "We want each area to have one such hub school, which will become a point of development of the area, a resource center. Hub schools in the future will magnetize, that is, attract other schools, primarily small-scale ones. Such schools are usually located within a radius of 50-60 kilometers from the hun one," – said Daniyar Toktarbayev, Director of FSDE.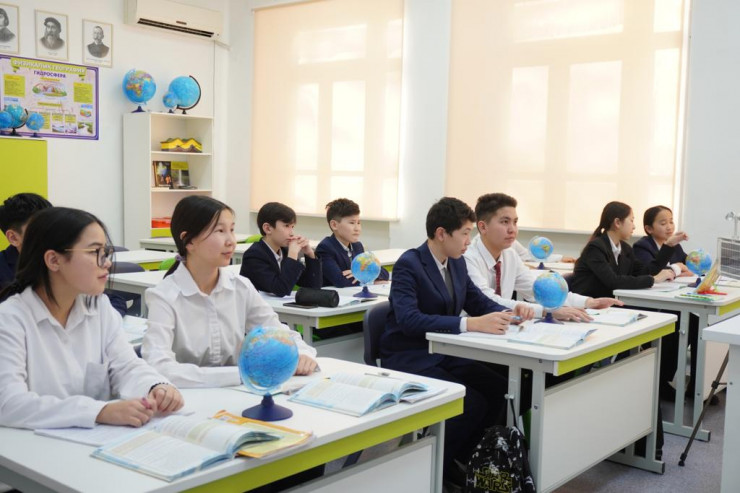 This was followed by the stage of purchasing school furniture, educational equipment and consumables for 280 classrooms in eight schools. According to the participants of the process, in selecting the suppliers, preference was given to local producers from Petropavlovsk, Pavlodar and Almaty. Of course, there were items that needed to be purchased abroad, such as Portuguese ergonomic vandal-proof chairs with a lifetime warranty from the manufacturer.
Beeline Kazakhstan has spent KZT 250 million tenge on average for each school. If we take the scale of the entire project, KZT 329 thousand has been invested in each student who got into the project throughout the country.
In September last year, the presentation of modernized Katarkol secondary school in the Akmola region took place. The art studio, TV studio for recording online lessons and master classes, workshops for labor lessons, as well as places for quality leisure were arranged in the school.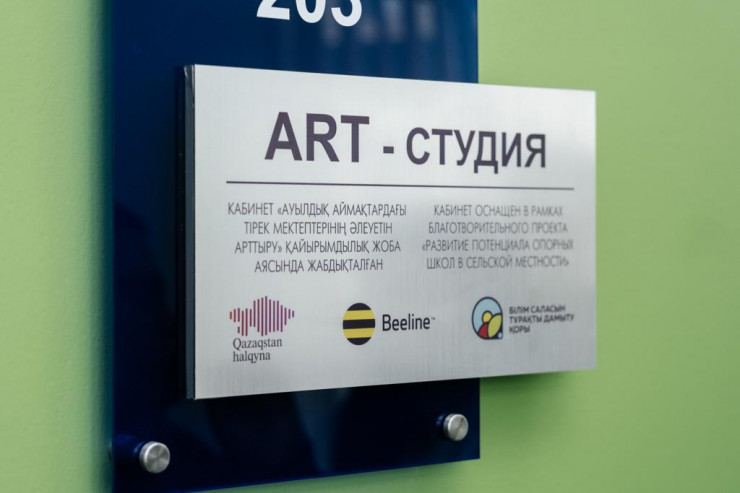 Then, one by one, the modernized schools began to appear on the project map: from East Kazakhstan to West Kazakhstan, from Akmola region to Abai region. Thus, for the first time in 15 years, the equipment of the Markakol school was replaced. "Even the atmosphere at school has changed. At the beginning of the project, teachers did not believe that such a thing was even possible. Then they went to study at NIS, and upon arrival, new equipment was waiting for them in the classrooms. That's when they got inspired! Now every teacher wants to conduct a lesson in a special way, to play, to catch the interest of student," – says Zharkyn Urkumbayev, Principal of Markakol Secondary School No. 1. The last, eighth school was launched on February 6, 2023 in Shaulder settlement, Turkestan region.
It is important to note that the company will continue to be in touch with schools: we want to be sure that the purchased equipment, new classrooms, laboratories and studios really work and develop children.
"In the field of education, we are creating an ecosystem by changing the environment and attitude towards students and teachers, as well as introducing innovation in organization of the learning process and model. In other words, we want education to be of high quality and affordable in the place where the child lives and studies. Therefore, we equip schools with modern equipment and provide educational technologies. Together with our partners, we have successfully created 17 hub schools in 17 regions since last year. In order to expand the transfer of knowledge, we are additionally creating 63 rural schools," said Lazzat Chinkisbayeva, Deputy Chairperson of the Management Board of Kazakhstan Khalkyna Public Fund.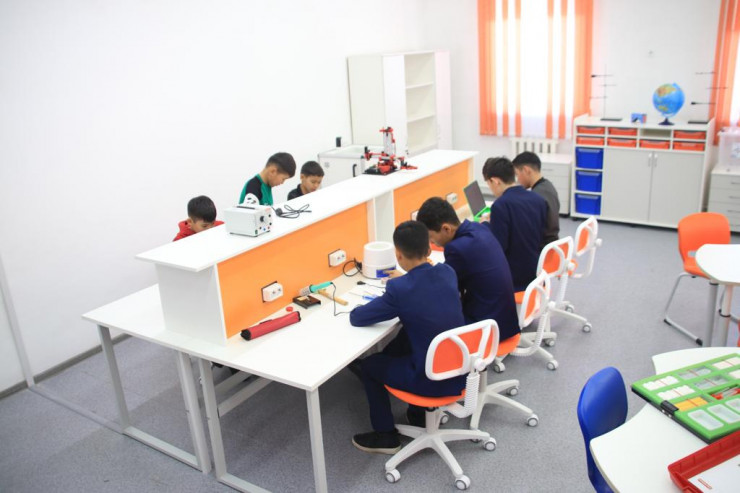 This most important component in this story is, of course, children. "When the STEM lab and TV studio were brought to us and installed, we couldn't believe our eyes. We felt taken care of. It's cool that we have such opportunities! Today, not every city school has what we have in Markakol!" – said 10th grade students Kabduali Aruzhan and Samatova Yenlik. Indeed, when you look at the photos of how the schools looked before the renovation and what they have become now, it is impossible to sit back. And it is even more difficult not to be happy for rural schoolchildren, who now have a better chance of getting a better education at a school with the necessary conditions.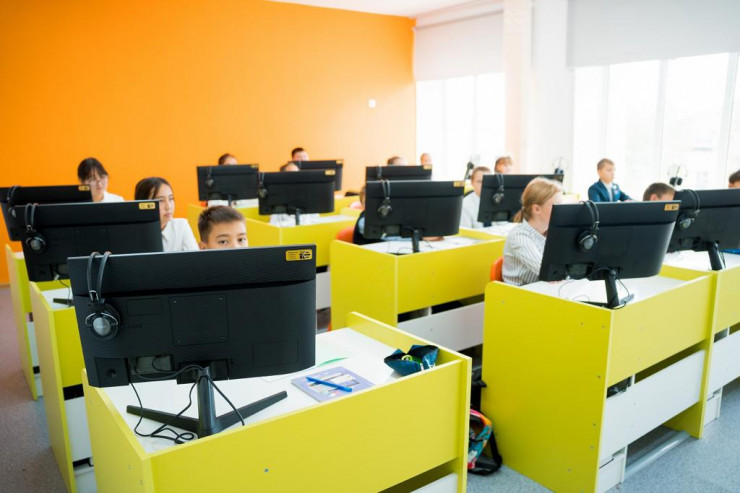 "Every person has a need to do good, to share, to help. The success of the company is determined not only by its high business performance, but also by how it helps society. Since the company is implementing the "250+" project, i.e., provides connectivity in remote settlements, and also supports education, we have chosen a project for support and development of rural schools. This project also contributes to creation of equal opportunities by providing rural children with access to quality competitive education. And now it has been implemented, today it has already covered about 4 000 rural schoolchildren. We are glad that we have become a part of such an important project for the country, and we believe that it will develop further," – concluded CEO Beeline Kazakhstan.