Narxoz University is the only university that the parliamentary group visited during its visit to Kazakhstan.
As part of an official visit to the Republic of Kazakhstan, the parliamentary group of the Kingdom of Belgium visited Narxoz and examined the university's experience in providing global education and conducting research.
Last year, the University received European FIBAA accreditation, which enabled the recognition of diplomas of Narxoz University throughout the European higher education area, and the British Times Higher Education Impact Ranking named Narxoz University the best private university in Kazakhstan.
Narxoz became the only university visited by the parliamentary group during its visit to Kazakhstan.
The delegation included deputies of the Belgian Federal Parliament headed by Tim Vandenput, Chairman of the Kazakhstan-Belgium Friendship Group. The group was accompanied by the Ambassador of Kazakhstan to Belgium and Luxembourg Margulan Baimukhan.
During the visit, the guests rated highly the new campus of Narxoz, and noted the high standards of the organization of education and research.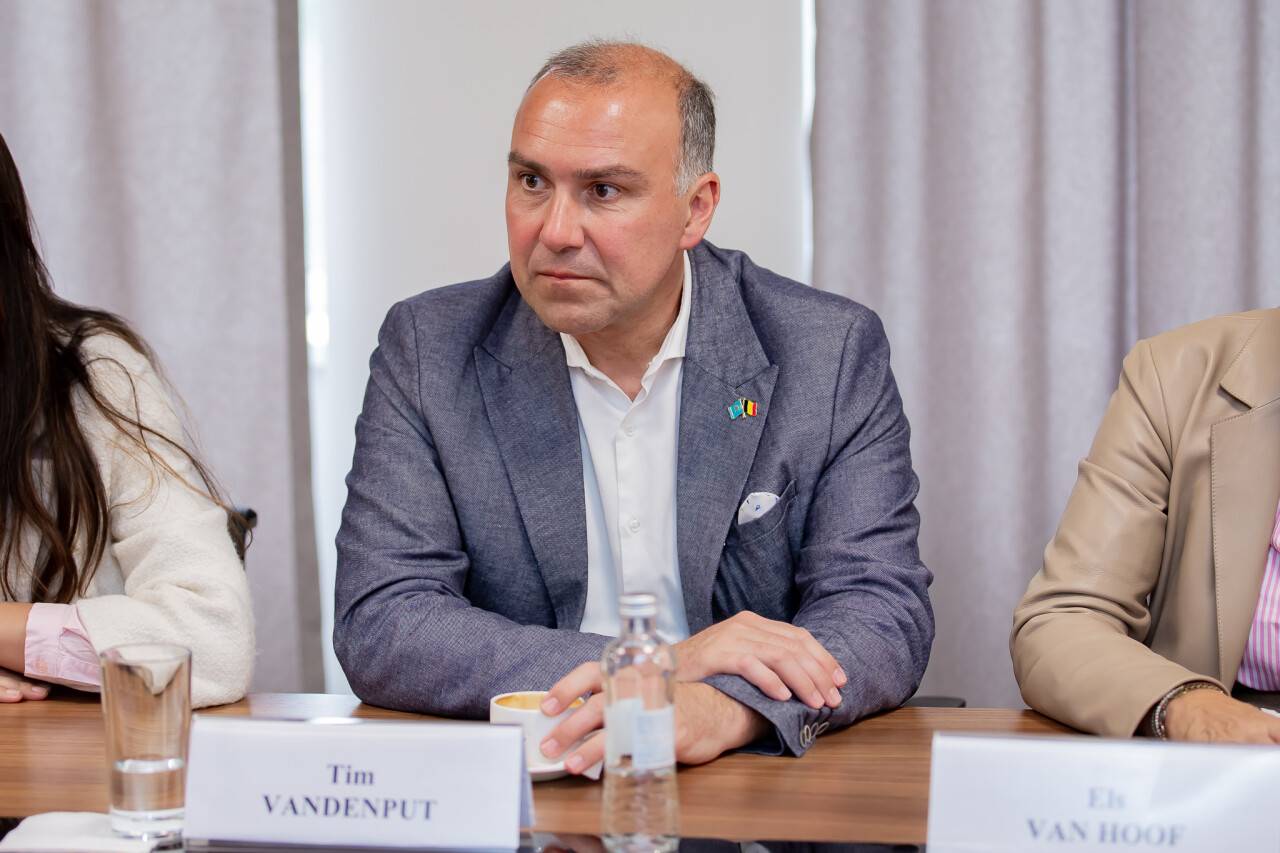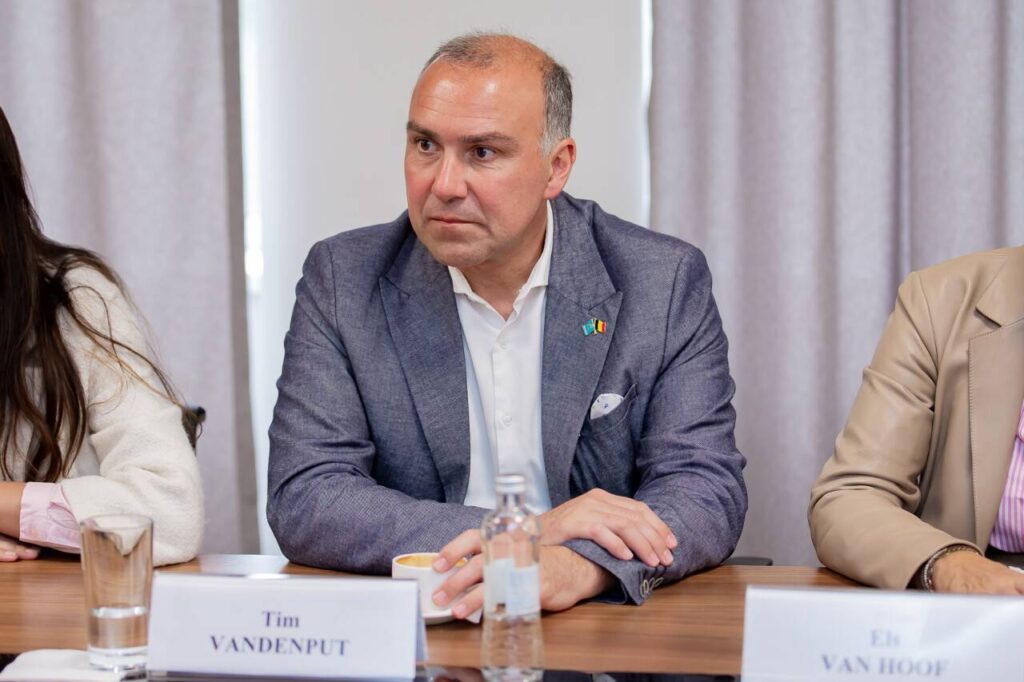 "The campus of Narxoz University is a vivid embodiment of aspirations and ambitions. Narxoz has a clear development strategy. The quality is reflected not only in statistical data indicating positive results achieved in a short time, but also in the unique variety of university projects. Environmental and other practical initiatives of Narxoz deserve special attention. Frankly, we have noted a lot of things usefull for Belgium," – said the head of the delegation, Tim Vandenput.
The delegates expressed interest in the scientific projects of the Narxoz presented during the meeting. Such projects include a project for creation of a phyto-vegetative barrier to capture microdispersed dust particles in order to prevent lung diseases and project for development of digital lie detector based on audio-visual information. The deputies expressed particular interest in the project of Viktor Yermak, a 4th-year student of Narxoz, thanks to which novice traders can understand market movements and predict its future behavior based on data from companies listed on Nasdaq.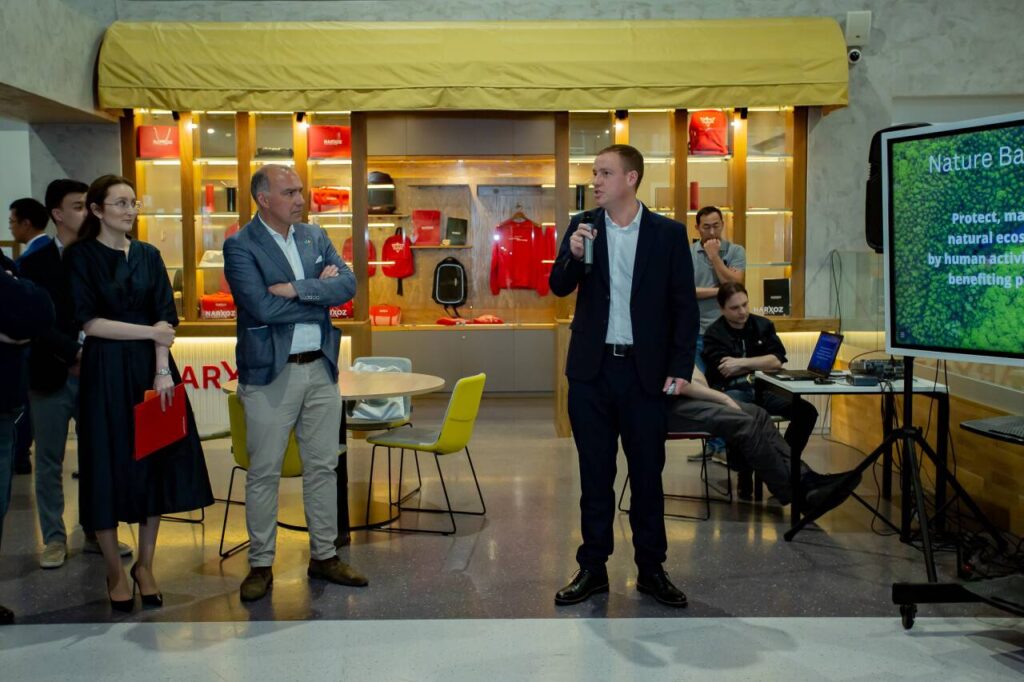 Last year, Kazakhstan and the Kingdom of Belgium celebrated 30 years since the establishment of diplomatic relations. Over the past 15 years alone, the gross inflow of direct investments of Belgian companies to Kazakhstan has amounted to more than 10 billion US dollars. The visit of the Belgian parliamentary delegation to the new campus of Narxoz indicates the interest of this country in establishing cooperation in the educational and scientific fields.